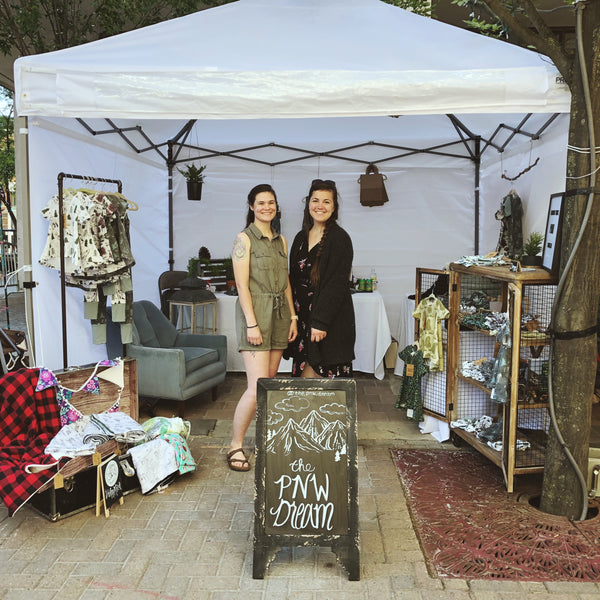 Being a part of Terrain's Bazaar 2018
Wow!
What an incredible first 3 months for our company! Desiree and I, while chatting a little bit on Instagram, met for the first time in April of this year. Thats when the idea for this store sparked and we agreed to embark on this incredible journey together. 
Our initial connection was through her commissioning me as a freelance designer to create the favorite "garbage goat" fabric we now feature in our shop!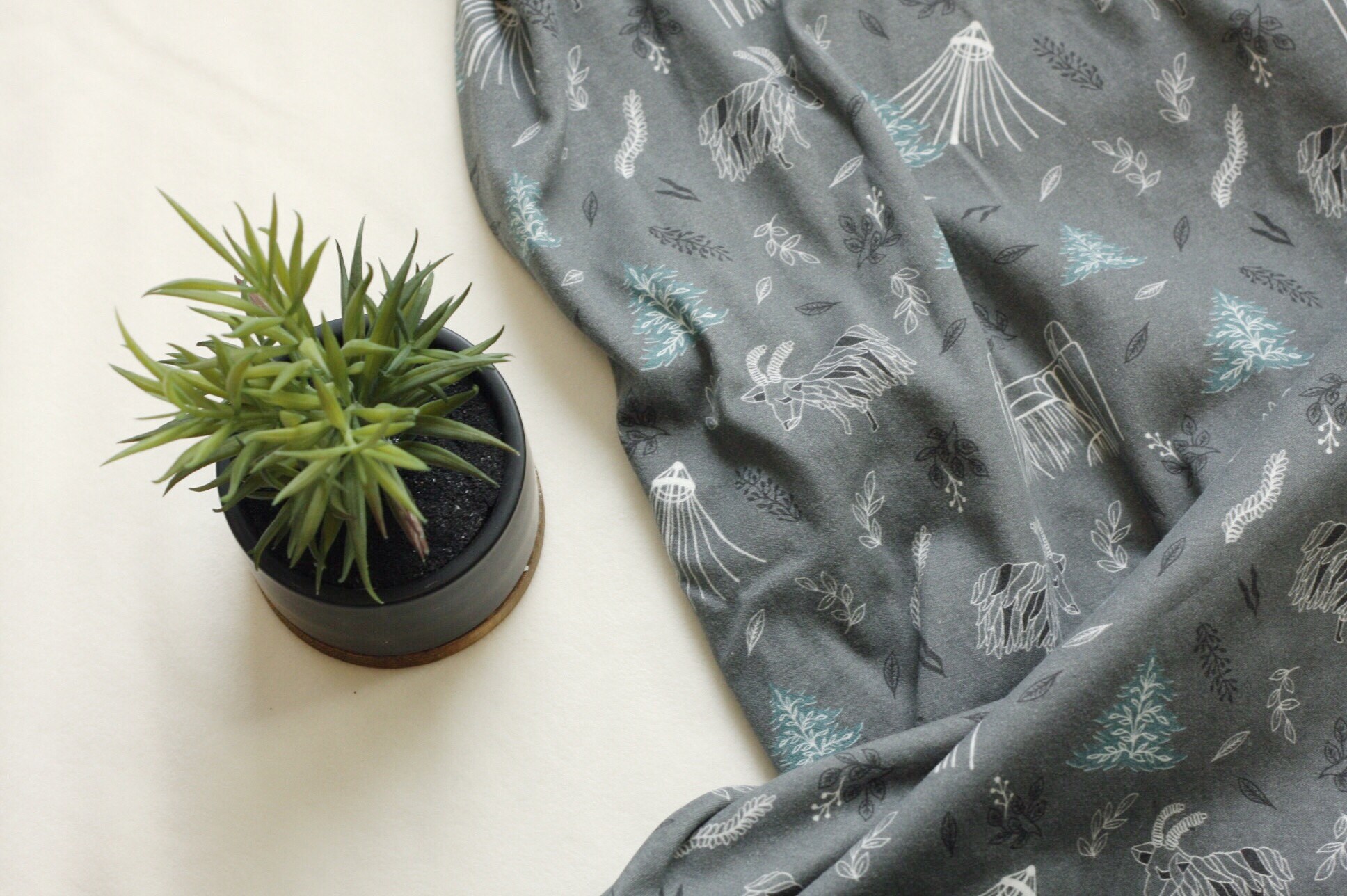 Little did she know, I had a dream to do something bigger, and little did I know that she shared that dream!  
After quickly throwing together a company in a little over a month, we were then accepted into Terrain's Bazaar, where we then made our in-person debut. It was an incredible open air market with over 90 vendors and artists. So many beautiful booths and beautiful people!
What a special event to be a part of. Spokane, WA is full of dreamers and absolutely lovely people who are artists and business owners who bring us amazing products and images. Getting to be a part of it was an honor.
Set-up was definitely eye-opening. As much as we thought we had fully prepared for what we were doing, little did we know what could happen at an event like this. On our info packet, they mentioned that we needed to be prepared for everything, including Godzilla. I giggled a little at that.
What I didn't realize is that while Godzilla wouldnt be crashing through downtown, the forces of nature have no mercy on a little 10x10 foot set up on a street market. Most vendors abandoned our pre-market set up the night before and left it for a last minute go the next day just hours before.
While we were all trying to get our tents up, since that is basically step one, completely without warning, the largest gust of wind I think I have ever experience came sweeping through Wall St. It lasted for minutes, not seconds and tried to take everything we had with it. We struggled to hold everything down and dealt with a few more gusts until we finally decided to abandon ship as well.
Definitely a learning curve!
Another fun thing, was forgetting our business cards (huge face palm)... probably one of the most important things we should have had, but we ended up writing our info on more than 200 thank you cards we DID have with us that day.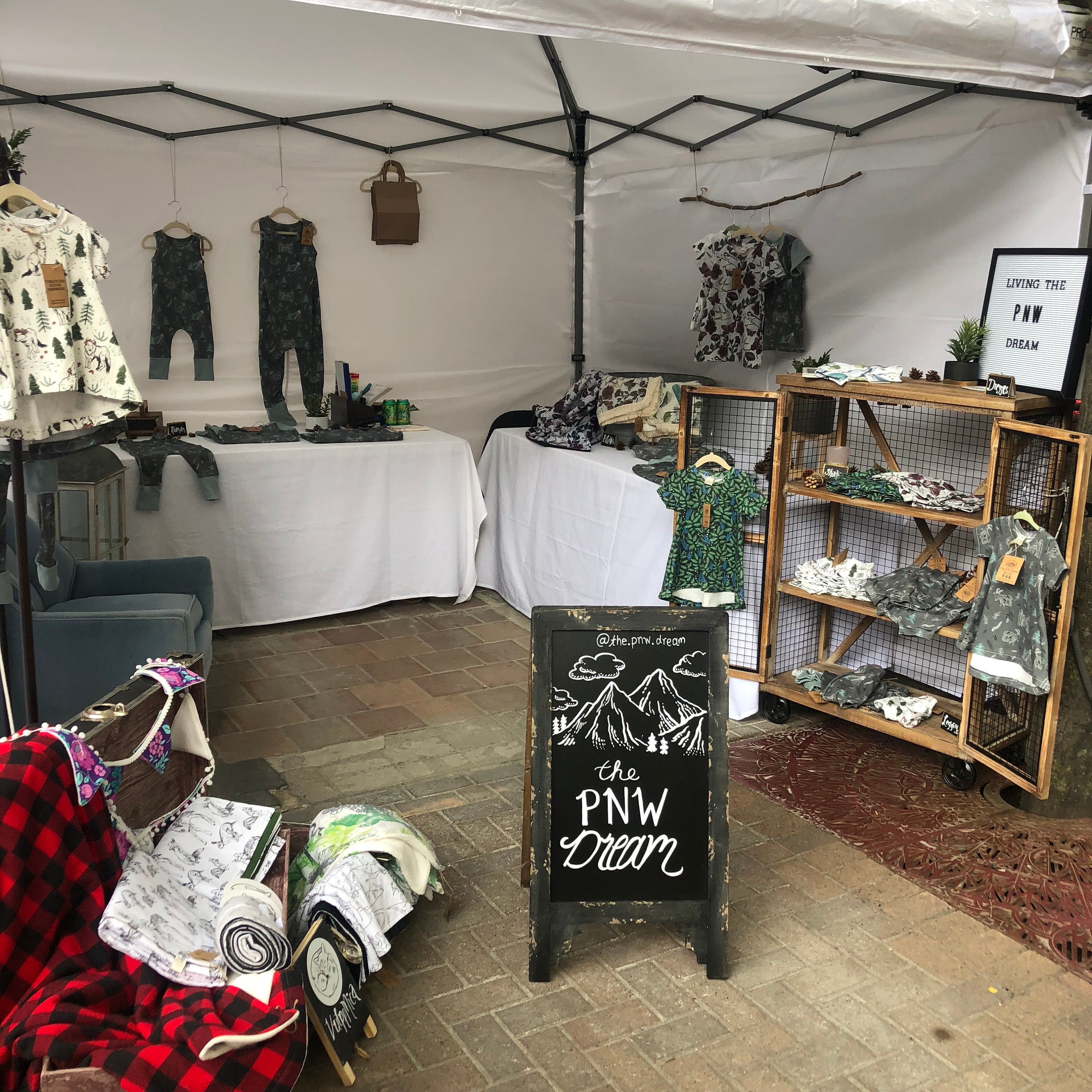 Despite all the shenanigans, once things settled down and we got into the flow of the day, things went very very well! My favorite part was watching the expressions of passerby's as they glanced into our booth, and then did a double take, most of them stopping and turning in to look around. Whether they had kids to buy for or not, they marveled at our prints and adorable clothing items. 
There are no words to describe how fulfilling it is to have so much hard work pay of in such a rewarding way.
The day was a lovely dream to say the least and Desiree and I are incredibly grateful to everyone who came out to support us and buy from us! We had such a good time!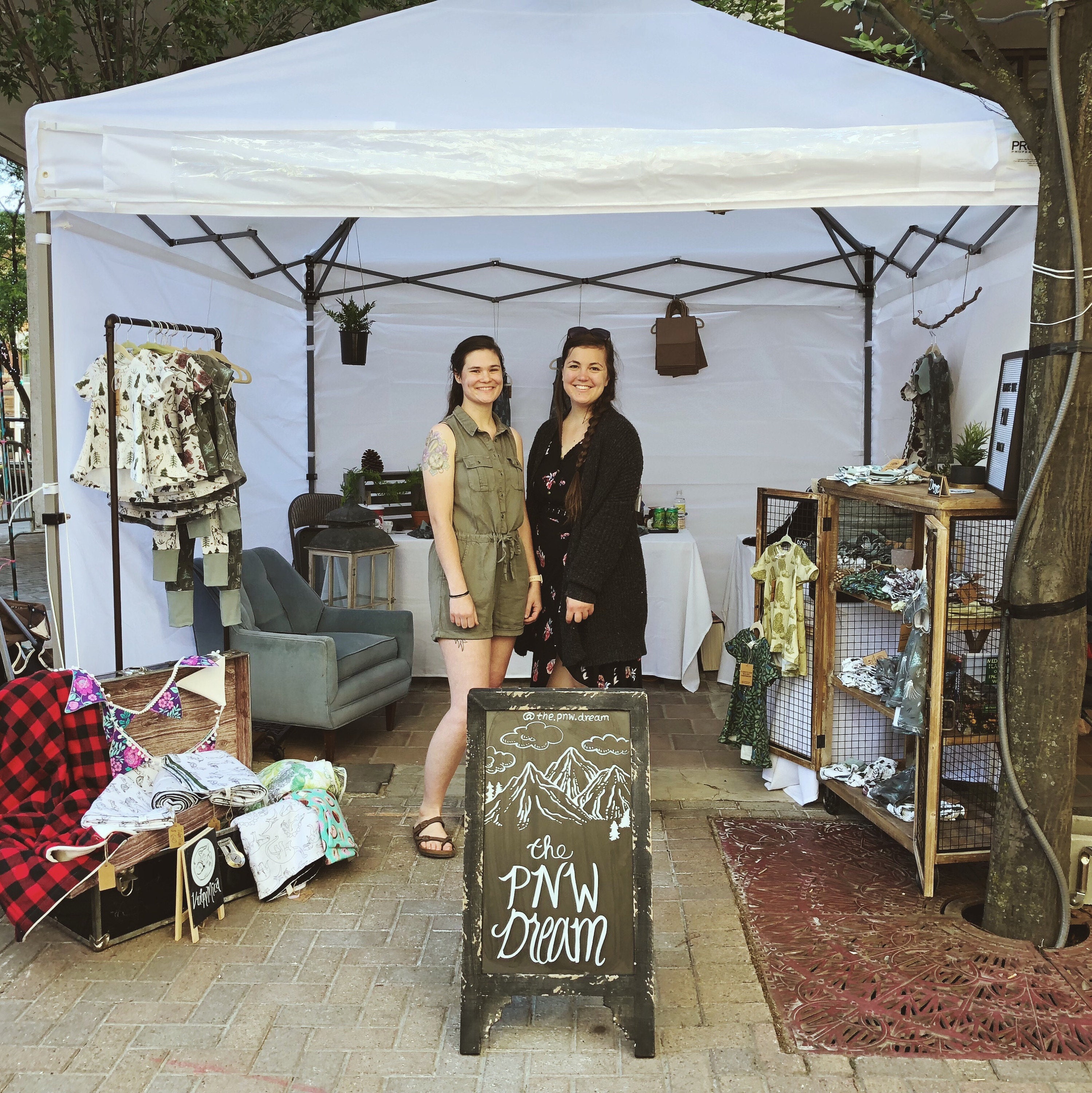 We can't wait to do this again! We especailly can't wait to see where this business will take us!