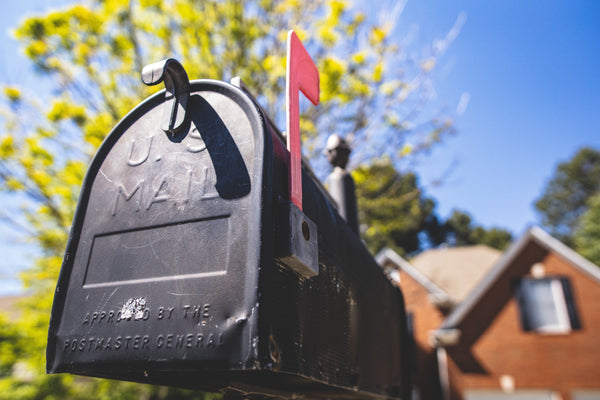 Shipping Delays
It's finally happened. The USPS shipping delays have hit The PNW Dream.
We are doing our very best to get your orders out on time.
We strongly recommend choosing a shipping option that provides a tracking number!
---
What's Happening for The PNWD
It's important to know that out of our many orders, only two so far have been impacted my significant delays. However, we cannot guarantee that your order will not be affected.
Lost Mail
At the time of writing this, we haven't experienced any lost mail. However, there have been reports from other companies that this has been an issue.
In the event that an item is lost, please reach out to us. We will work to solve the situation. Some items are majorly delayed as opposed to lost and so there will be a waiting period until an item is considered lost.
"I Need My Order By..."
If you have a deadline for needing to receive your item, please plan ahead and order early! So far, our delays have been a handful of days but we are anticipating delays that could be a couple weeks.
Keeping You Informed
Our hope is that these issues will be resolved soon. Meanwhile, it's important to remain transparent and keep you aware that we are not immune to what many companies are experiencing with USPS.
We do offer alternative shipping services, however, they also partner with USPS for portions of their transport at times.  
---
FAQ
Will my order be delayed?

So far, less than 10% of our orders have been delayed. The chances are small, but we have no control over what parts of the USPS system are experiencing delays.

 

What is causing the delay?

Orders across the U.S. and from many different companies are being delayed due to the USPS has been experiencing delays. They have been experiencing delays for a variety of reasons. Not every office or every operation is affected and some are affected more than others.

 

What happens if my order is lost?

So far, we have not experienced any lost orders. However, in the event that an order is lost, please reach out to us right away. We might instigate a waiting period to see if the item is simply majorly delayed. If we determine an item is lost, we will handle each situation individually.

Please ensure your item has a tracking number, or better yet, is insured. This will help us navigate solutions!

If your item does not have a tracking number, we may not be able to determine that your item is lost.

 

Will my item be refunded?

Each situation will be different. If you have a tracking number, we can better determine the outcome of the situation. So far, we have not needed to refund any orders for being lost. However, if orders are determined to be lost, the most likely outcome is a full refund for the item. Each situation will be considered individually. Shipping is non-refundable.

Items will not be refunded for delays.
---
If your question isn't listed here, please reach out to info@thepnwdream.com